The Challenge
---
You know that you need to create a professional basis to start using your Fanpage as an efficient and effective marketing channel for your business. But you are not sure which of your Fanpage's criteria are alright and which ones need to be adjusted. You do not want to lose any more time in experimenting, but want to become serious about implementing a Facebook Marketing Strategy for your business.
You are seeking expert advice in order to improve and optimise your Fanpage's appearance.
The Solution
---
With our Facebook Fanpage Expert Audit you will receive an in-depth analysis of your Fanpage's current state. We will manually review all important sections of your Fanpage, disclosing those aspects which are good as well as those which you need to optimise. Our personalised suggestions will guide you through your entire Fanpage providing tips so that you may maximise its potential and results.
With this Expert Audit you will easily and quickly establish a solid presence for your business on Facebook.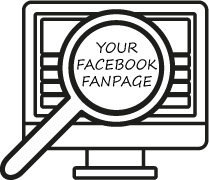 Assessment of your Fanpage's Status Quo
We will assess all basic and key data of your Facebook Fanpage.
This will give you a detailed overview of your current state of activity and Page Performance.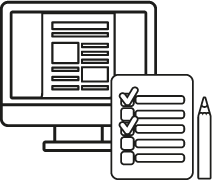 Manual Analysis
In addition to the facts & statistics, we will manually analyse all important sections of your Fanpage.
To name just a few, we will provide an in-depth evaluation regarding the first impression made by your visitors, your content quality & variety, your publishing techniques as well as posting habits, and much more.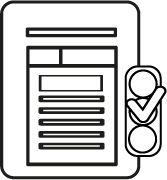 Evaluation of Outcome
Every criteria of the analysis is supported by an evaluation according to the traffic light system.
Green stands for "Well done, keep up the good work!"
Amber stands for "There is room for improvement, you should optimise this point."
Red stands for "Attention, you should improve this point urgently!"
.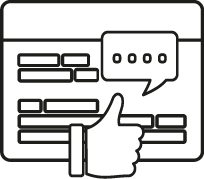 Personalised Suggestions
You will not only receive an analysis of the current state, but also personalised suggestions.
These tips will help you to enhance, optimise and grow your Fanpage's performance.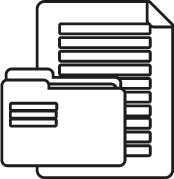 Full Report as PDF
After a maximum of five working days, you will receive access to your personalised Expert Audit.
From the "My Account" section, you can download it as a PDF or directly print it.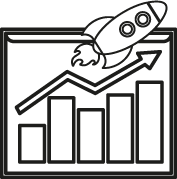 Your Basis for Maximising your Potential
The Expert Audit will serve as a basis to maximise your Fanpage's potential.
Start standing out of the crowd and leaving a solid & professional impression when people visit your Fanpage.
Find out if your Fanpage is set up correctly.
Understand which areas you should optimise in order to distinguish your business from the crowd.
Get personalised tips to create a unique brand appearance on Facebook.
Receive expert feedback on your Fanpage's presence, performance and contents.
Gain insight into increasing your fan engagement & loyalty.
Establish a professional basis for developing a Facebook Marketing Strategy.
In-depth assessment of your Fanpage's status quo
Manual analysis of all important parts of your Fanpage
Identification of aspects that you need to optimise to enhance your Fanpage's performance
Evaluation of the outcome into three categories for easy amendments and follow-up
Personalised suggestions to maximise your Fanpage's potential & results
Full report of the Audit, ready to be downloaded and printed
Recommended: Add a 1-hour consulting session before check-out and we will personally discuss and go through your results with you (online via Skype or face-to-face in Dénia)
Your Fanpage is your digital business card.
Your Fanpage is where your visitors decide whether to become fans of your brand or not.
Your Fanpage is where your fans decide whether to become customers of your brand or not.
How does it work?
This is all about Facebook Marketing Made Easy.
When placing your order, you indicate which Facebook Fanpage we shall audit for you. We will then manually analyse all important criteria of your Page. After a maximum of five business days, you will receive an email indicating where you can download your personalised Audit.
Then it's over to you: go through the Audit, make the necessary adjustments and start standing out of the crowd with your remake of your Fanpage.
My Fanpage is not in English, will you still be able to audit it?
The Expert Audit is available in English, Spanish and German.
We do, however, also speak French. So if your Fanpage is in French, we will be pleased to audit it. Do keep in mind though that the Audit itself will be in English, Spanish or German.
Will you need access as administrator to my Facebook Fanpage?
No, we will not need any access to your Facebook account.
My company's Fanpage is quite new on Facebook, is the Audit suitable for me?
The answer is definitely yes. The only prerequisite is that you have already published at least 25 posts and your business has some fans following your Fanpage. This ensures that we will be able to actually evaluate and assess all aspects.
Thus, if you have recently set up your business Fanpage and are just becoming accustomed to the use of it, do not waste precious time in experimenting.  
Let your Fanpage be audited now and build a solid and professional foundation from scratch. By following our evaluation and the personalised recommendations provided in our analysis, you will be able to maximise your Fanpage's potential right from the start.
My company's Fanpage has already been online for a while and I am quite sure that everything is ok. Do I still need an external audit?
Yes, it is highly recommended that you ask for a neutral opinion by an external authority on a regular basis.
Even if you have already gained a lot of experience and are maintaining your Fanpage in a professional way, an expert analysis will provide substantial knowledge on how you can further optimise and enhance your presence. Moreover, our Audit will identify whether your Fanpage is set up correctly, and whether you are taking advantage of all the latest features and official suggestions provided for by Facebook.
Which payment options do you offer?
You have the choice of paying with your Paypal account, by credit card or via bank transfer.
Do you offer an Online Course with step-by-step instructions on how to optimise my Fanpage?
Glad you asked 🙂
We are currently working on our very first Online Course providing instructions and loads of practical exercises on how to optimise your Fanpage step-by-step. Have a look at the product description for further details.
Enter your e-mail address here to sign up for our newsletter and we will inform you as soon as the Online Course is available.